2015 Toyota Corolla S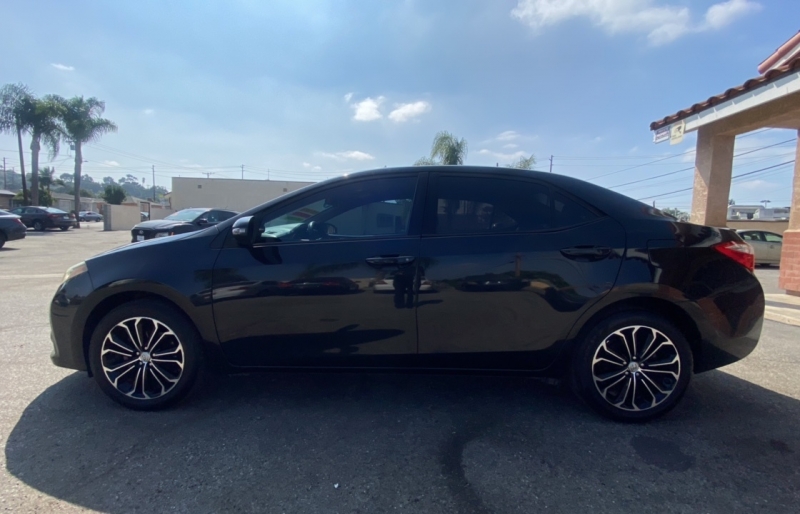 Reliable... Stylish... Comfort...
Are you in the market for a dependable and stylish sedan that won't break the bank? Look no further than our 2015 Toyota Corolla S Plus Sedan 4D. This well-maintained vehicle offers a perfect blend of performance, comfort, and reliability, making it an ideal choice for both daily commuting and weekend adventures.
The 2015 Toyota Corolla S Plus is powered by a fuel-efficient yet peppy 1.8-liter 4-cylinder engine, delivering excellent fuel economy without compromising on power. With its responsive handling and smooth ride, you'll enjoy every moment behind the wheel.
Step inside this Corolla, and you'll find a well-appointed interior designed with your comfort in mind. Features include:
Premium cloth upholstery
Bluetooth connectivity for hands-free calling and music streaming
Touchscreen infotainment system
Backup camera for added safety
Air conditioning with climate control
Cruise control
Don't miss the opportunity to own this 2015 Toyota Corolla S Plus Sedan 4D. Priced competitively at [your asking price], it represents excellent value for a quality vehicle.
To schedule a test drive or inquire about additional details, please contact us at The Auto Nest.
Other Vehicles You May Be Interested In
Disclaimer
Price does not include government fees and state/local taxes, or any applicable fees. Depending on the age of the vehicle, normal wear and tear should be anticipated. Prices are subject to change without notice. While we do our best to describe our vehicles accurately, some descriptions and/or images provided by third parties may differ from the actual information or appearance of the vehicle. The Auto Nest assumes no liability for omissions or errors in this vehicle's description and encourages prospective buyers to verify the information carefully through contacting the dealership directly. The Auto Nest has the right to cancel a sale or a promise of a sale if an incorrect price has been given by mistake. All finance offers are O.A.C (On Approved Credit) / O.A.D (On Approved Deposit).

Our payment calculator tool is based on Tier 1 Credit and provides estimated monthly payments only. Actual payments may differ from that shown.