2015 Kia Forte5 SX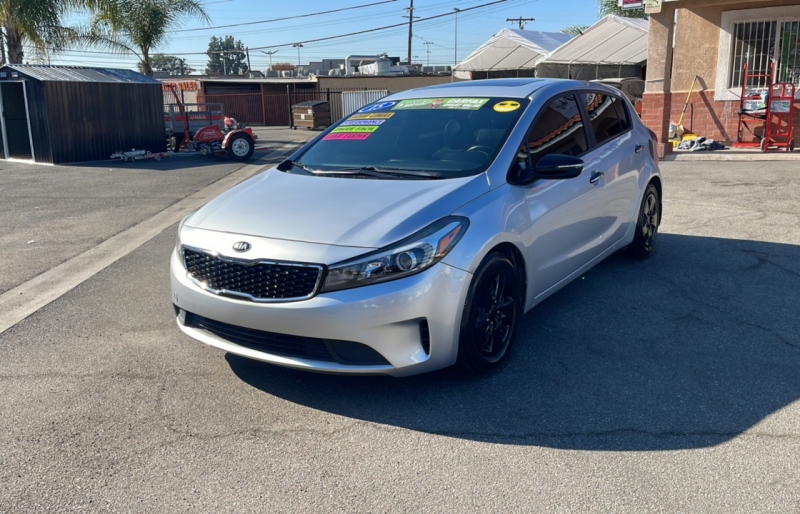 LOW MILES...GAS SAVER...MANUAL TRANSMISSION
BAD CREDIT, NO CREDIT, or STRAPPED ON CASH FOR MONEY DOWN? = NO PROBLEM!AT THE AUTO NEST, WE CAN FINANCE EVERYONE! O.A.C. (ON APPROVED CREDIT)Whether you need a gas efficient city car, family SUV, newer year A-to-B car for the family, luxury sedan for comfort and leisure, or that sporty weekend car with all the BLING to turn heads, WE CAN FINANCE IT ALL with PROOF OF INCOME. WE ACCEPT CASH JOBS AND SIDE HUSTLES!!!BAD CREDIT? >>> OK! DRIVE OFF TODAY!NO CREDIT? >>> OK! DRIVE OFF TODAY!REPO'S? >>>OK! DRIVE OFF TODAY!NO LICENSE? >>> OK! DRIVE OFF TODAY!SELF EMPLOYED >>> OK! DRIVE OFF TODAY!CASH JOB? >>> OK! DRIVE OFF TODAY!OPEN CAR LOAN? >>> OK! DRIVE OFF TODAY!*OR COMBINATION of ABOVE? = OK! DRIVE OFF TODAY!*ANYONE APPROVED. NO GIMMICKS! GUARANTEED! O.A.C. (ON APPROVED CREDIT)Everyone gets a DMV NMVTIS Report! Important: We do our reconditioning prior to your purchase! Ask us for invoices! Please call dealership for vehicle history and disclosures. Come on by and fill out a credit application, and we will tailor your monthly payments to satisfy your income. We have car payment options. Better yet, fill out a credit application online with a click of a mouse in the convenience of your home. YOU WILL BE PRE-APPROVED, AND ON YOUR WAY WITH THE CAR YOU LOVE! (O.A.C)FLEXIBLE PAYMENT OPTIONS TO FIT YOUR PAY SCHEDULE!PAY WHEN YOU GET PAID!
Other Vehicles You May Be Interested In
Disclaimer
Price does not include government fees and state/local taxes, or any applicable fees. Depending on the age of the vehicle, normal wear and tear should be anticipated. Prices are subject to change without notice. While we do our best to describe our vehicles accurately, some descriptions and/or images provided by third parties may differ from the actual information or appearance of the vehicle. The Auto Nest assumes no liability for omissions or errors in this vehicle's description and encourages prospective buyers to verify the information carefully through contacting the dealership directly. The Auto Nest has the right to cancel a sale or a promise of a sale if an incorrect price has been given by mistake. All finance offers are O.A.C (On Approved Credit) / O.A.D (On Approved Deposit).

Our payment calculator tool is based on Tier 1 Credit and provides estimated monthly payments only. Actual payments may differ from that shown.