2014 BMW X1 sDrive28i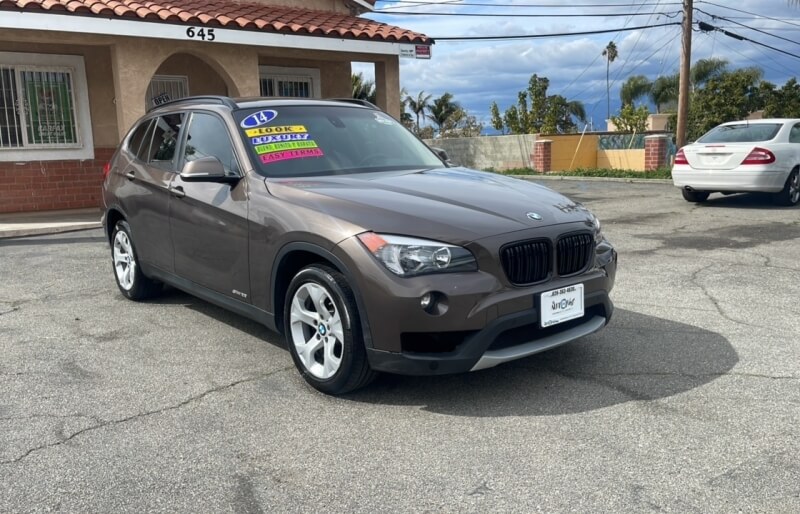 LOW MILES...GAS SAVER...AUTOMATIC
Discover the perfect blend of luxury and versatility with this remarkable 2014 BMW X1, now available for sale at The Auto Nest. Located in La Puente, California, we specialize in financing options that cater to all credit types, whether you have good credit, bad credit, or no credit at all. Don't let your credit history hold you back from owning the car of your dreams! This 2014 BMW X1 stands out with its sleek and modern design, offering both comfort and performance in one package. With only 92,000 miles on the odometer, this vehicle has been well-maintained and is ready to hit the road with you. It showcases the renowned BMW craftsmanship, delivering a driving experience that is second to none.
Other Vehicles You May Be Interested In
Disclaimer
Welcome to The Auto Nest! We specialize in financing and offer Buy Here Pay Here services for those with bad credit or no credit. Our selection of vehicles is carefully curated by our experienced sales team, and we make sure you get the best deal possible. Our knowledgeable finance staff are here to help you find the perfect loan package, tailored to your budget and financial needs. Whether you're looking for a brand new car or just something reliable to get you around town, we'll make it happen. Stop by today to get the wheels rolling on your car-buying journey!
Price does not include government fees and state/local taxes, or any applicable fees. Depending on the age of the vehicle, normal wear and tear should be anticipated. Prices are subject to change without notice. While we do our best to describe our vehicles accurately, some descriptions and/or images provided by third parties may differ from the actual information or appearance of the vehicle. The Auto Nest assumes no liability for omissions or errors in this vehicle's description and encourages prospective buyers to verify the information carefully through contacting the dealership directly. The Auto Nest has the right to cancel a sale or a promise of a sale if an incorrect price has been given by mistake. All finance offers are O.A.C (On Approved Credit) / O.A.D (On Approved Deposit).

Our payment calculator tool is based on Tier 1 Credit and provides estimated monthly payments only. Actual payments may differ from that shown.